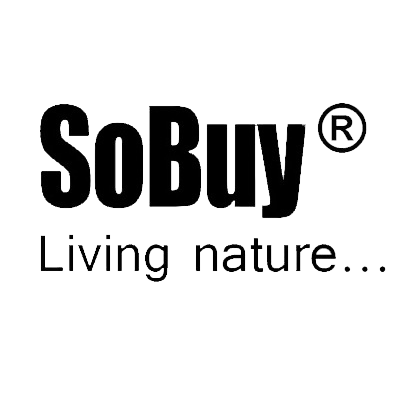 Based in Germany, SoBuy Commercial Ltd offers innovative and modern furnishing solutions.
In the supply chain, direct sales and related cost savings can offer high quality products at very attractive sales prices, to the benefit of end customers.

Specialization makes the best possible performances!
We specialize in furniture and interiors. By focusing on these areas we can guarantee greater customer benefits, productivity and effectiveness.
Our research results, future-oriented trends and changes in customer needs are the key indicators of our design evolution.
Through internal development, our design team is dedicated to innovative and versatile solutions for every living space.
"Individuality with maximum benefit" is our top priority and a unique selling point for our designs.

Customer satisfaction is reflected in the quality of the product and in our performance.

Customer-oriented actions and continuous improvement, both in production and in our processes, allow us to remain competitive.

By monitoring all key data across the distribution chain, we can react quickly and implement continuous improvement.

We invest in innovation!
The best example is our bamboo furniture collection.
Bamboo is a very resistant and renewable material with a high ecological value.
Sustainability is the basis of our future!
All the common materials used and known in the production of furniture are also controlled and monitored from collection to the finished product.
In this way, we have access to the complete documentation at all times, in order to guarantee the sustainability and safety of our products in all aspects and European standards.

5 Management of the distribution chain
Through long-term cooperation with our partners and through efficient internal processes, we are always able to guarantee short delivery times and a high use of logistics capabilities.

Direct selling saves costs and allows you to offer high quality products, benefiting end customers with very competitive purchase prices.

The choice of our suppliers or transport companies is not entirely based on economic factors, but is defined by key figures such as transit time and delivery precision

The result is short delivery times and high quality customer service.

The key to facing each project efficiently and flexibly is our corporate network.
Thanks to our international branches with experience in numerous sectors, it is possible for us to operate easily and in a targeted manner.